This new ebook transformed my gopro shots
After months of waiting, I finally saved up enough cash to go buy myself a brand new GoPro along with dozens of mounts and other accessories. I immediately headed home, grabbed my snowboard and hit the slopes. Standing at the summit, I quickly realized I had absolutely no idea what I was doing.

"Is is recording? What settings do I use? How and where do I mount this thing? Which way is up? What does the flashing mean?! How the heck do I work this thing?!"

After I got back home, I realized that half of the time it wasn't even recording...

Instead of recoding all my awesome ramp and rail shots, I ended up scouring YouTube and other sites for hours just trying to figure out how to work my new GoPro. I had no idea what settings to use, how to change them, or even how to get the thing to start recording in the first place.

"How do use this thing? And how can I start making awesome videos like the guys on YouTube?!
Why do their footage look so much cooler than mine?!"

After a few more days of snowboarding and going through pointless raw footage I came to this conclusion...

"This was a complete waste of $400! I'd be better off just getting rid of it..."

​(sounds familiar doesn't it?)

After hours of searching on YouTube with not much success I found your eBook. It completely solved all of my problems and frustrations. It guided me through pretty much everything I wanted to know and completely changed the way I shoot and edit GoPro footage. ​Now I get tons of likes on my videos and pictures!

​THE ULTIMATE GUIDE TO GOPRO DOMINATION...
Sounds pretty legit, right? Keep reading!

​

Hey guys my name is Evan and that short testimonial is just one of many I get to read on a regular basis.

"Wait, so who are you?"

I, Evan(the dude behind SeriouslyStoked) created this website about 3 years ago to help individuals like you learn how to use their GoPros correctly!

So far we have helped tons of GoPro owners and it's been one awesome ride!

We quickly realized that tons of people are having issues with their GoPros. Think about it, GoPro has sold over 10 million cameras and 90% of people are missing just a few small tips that could completely change and turn their raw footage into completely radical videos.

So here's what I did. In order to help you guys make the most of your $400 investment and not waste it, I spent quite a few hours searching the web for the top questions people were asking about their GoPros.

After an entire summer of shooting, editing, wakeboarding, getting concussions, skateboarding, swimming, cussing, traveling, and breaking my face(literally), I came up with an entire word document full of tips and tricks of what I did right, and what I did wrong. I then turned it into an eBook that will give you all the essentials to begin shooting and editing bad ass footage that will be the envy of all your friends.

I call it...
​
~ Seriously Stoked - Going Pro With GoPro ~
​


​And it is LEGIT!
​

​So what exactly does this awesome ebook go over?

199 pages of pretty much everything you can think of relating to GoPro, but it also goes over how to understand your cameras functions and how they work.

"Now when I hit the lake for a few wakeboard runs, I turn it on, scroll through a few settings, mount it, hit record, and do what I love. No worries, no fumbling with settings, just sick footage that I turn into awesome videos!" - Andrea from Texas


So here's the deal. If you're tired of not knowing which setting to use or trying to figure it out...and even not knowing what to do with the footage you record, I highly recommend picking up a copy for yourself.
Here's all you have to do. Click the buy button below, fill out the order form and then you'll be redirected to a secure download page where you can download it to your computer, iPad, iPhone, and pretty much any other device you own.
Step 1 - Click the
buy
button
Step 2 - Fill out the order form
Step 3 - Download to your computer, tablet, or even your phone (all devices supported)
Step 4 - Read it
Step 5 - Get bombarded with comments like
"DUDE! How'd you get that legit photo?! Man I wish my photos look like that!"
You've got absolutely nothing to lose. The ebook is compatible with all devices and GoPro models. We even offer a
60 Day No Questions Asked Full Refund Money Back Guarantee
. Which is pretty simple and really never heard of.
We're pretty excited about the holiday seasons coming up so for a limited time only we're offer a price drop so you can get it at a super low price today. But remember, this is only for a limited time.
​
60 Day Money Back Guarantee - No Questions Asked - Limited Discount Price
24 Hour Support - Free Updates - Compatible With All GoPros

​
​Absolutely fantastic book! Great for GoProers looking to take their filming to the next level and even start making money with them. The tricks in this book are simple techniques that will show you how to make your pics and vids look absolutely great! Glad I bought it!
​​
Tyler R. - Kentucky
---
Bought this last week and absolutely love it! Definitely more stuff than you will find on any YouTube Channel. Very comprehensive and is great for both noobs and experienced GoPro people.
​Diego J. - Brazil


---
Awesome book! I used to have loads and loads of pointless motorcycle footage on my laptop but now thanks to this book I'm putting it to good use. It went over every aspect of the camera plus some! I no idea what ProTune was before reading it. Now I do.
Jeremy S. - Hawaii
---
​
Great stuff! Wish I would've found it earlier. I have no idea why I've been posting raw footage on Instagram but glad this book taught me to edit!​
Devon R. - Australia
---
60 Day Money Back Guarantee - No Questions Asked - Limited Discount Price
​24 Hour Support - Free Updates - Compatible With All GoPros
Powered by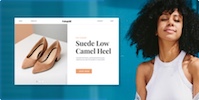 Create your own unique website with customizable templates.